 Luye Pharma Is like an International Family
Tim Maguire
Business Development Director of US R&D Center, Luye Pharma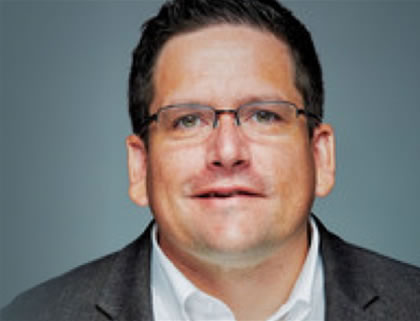 Why did you choose to work for Luye?
I was attracted by Luye's long-standing commitment to technological innovation and pursuit of scientific excellence. Luye Pharma invests hundreds of millions in research and development on a yearly basis. I strongly believe that a company focused on scientific research can make great progress and I am confident that I will be trusted and respected in such a company. A number of internationally renowned scientists and industry elites have already been attracted to Luye by the open-mindedness and sense of belonging that prevail here, and I am delighted to be able to work with them.

What are your work responsibilities?
My job is to identify and develop new technologies across the globe and invest in or purchase technologies that are in line with Luye's development strategy.

Can you please describe your daily work at Luye?
I have quick project review meetings daily with our two Boston-based scientific groups (formulation and biologics) to manage the current pipeline. I spend most of my time identifying new technologies, meticulously reviewing them with our scientific teams and facilitating related negotiations and transaction completions.

Please describe Luye's culture in your own words.
I truly feel it is like a large, global family. It is an inviting place to work at, where people of different skin colors and cultural backgrounds gather around a common passion for scientific research and human health. We trust, understand and help each other, and go out of our way to help each other out on challenging issues. Luye motivates and inspires us to work together towards our common goal, across time zones and beyond cultural differences.

What advice do you have for new graduates?
Always try to view problems from a global perspective. We live in a very interconnected world today, especially in technology-heavy industries such as pharmaceuticals. You'll often find your solutions to have an impact on many other areas. Whatever job you do in the future, remember to look at problems from different perspectives, as this will help you open your mind and get out of your current predicament. Also, you want to choose a large platform, where you can expand your vision continuously.