 To Practice with Every Opportunity
Wang Chao
Director of Engineering Department II, Shandong Luye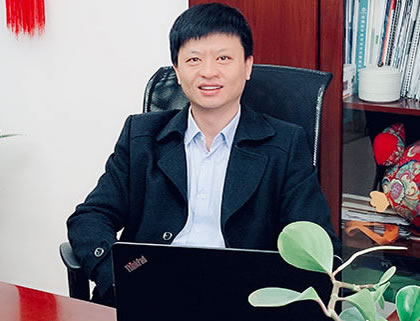 Why did you choose Luye Pharma to work for?
One of the most important things about choosing a company is whether I accept the company's values and visions. At the beginning of its establishment, Luye Pharma has identified the mission of "Advanced Technologies for Better Quality of Life", and the vision of "To Be a Leading Global Pharmaceutical Company", which attracted me to become one of them.

How do you grow in Luye Pharma?
In addition to our own efforts, personal growth cannot be achieved without the strength and a broad platform provided by the organization. In Luye, we are driven by the corporate culture to learn and improve constantly. The company provides us with a variety of practice opportunities, through which we can really grow. But of course, you yourself have to be a good leaner.

How do you describe the corporate culture?
Innovation is the gene of the company and pursing excellence is the objective of every single one working in Luye. We see integrity as our code of conduct and cooperation as our soul. The company is customer-oriented and put the customers' benefits first. We create more values for clients' companies through excellent operations. And we are people-centered and help employees to grow and develop.

What do you want to say to young graduates?
It is crucial to choose an organization with a vision and a good development platform to start one's personal career. You will have your own dream come true following the visions and objectives of the organization. As a fresh graduate, youth is one of your biggest assets but at the same time you are lack of experiences. No one can accomplish at a stroke. It requires you to sweat and grow through learning and practices. You should set a goal at the beginning of your career and strive for it firmly, and you will have your dreams come true eventually.